MC Truck licence cost
As the job market remains competitive, imagine a friend of yours – John decides to expand his skill set by obtaining his mc truck licence. However, he quickly realizes the cost of acquiring this license is not cheap.
After speaking with friends in the industry and conducting research online, John estimates that the total cost for the mc truck licence, including fees for training and tests, will be over quite a lot.
Despite the high cost, John realizes the potential to earn higher wages and have more job opportunities as an mc truck driver. He ultimately decides to take on the financial burden and pursues obtaining his mc truck licence.
Through perseverance and hard work, John is eventually able to obtain his mc truck licence and successfully enters the mc truck driving industry. He is grateful for the new opportunities and higher wages that come with having his mc truck licence.
This may be the story of one John, but there are thousands of others like him whose life may get changed after obtaining a truck driver's license, especially an MC one in Australia. But, how much does it cost to get an MC Truck licence? We will cover all about it in this article!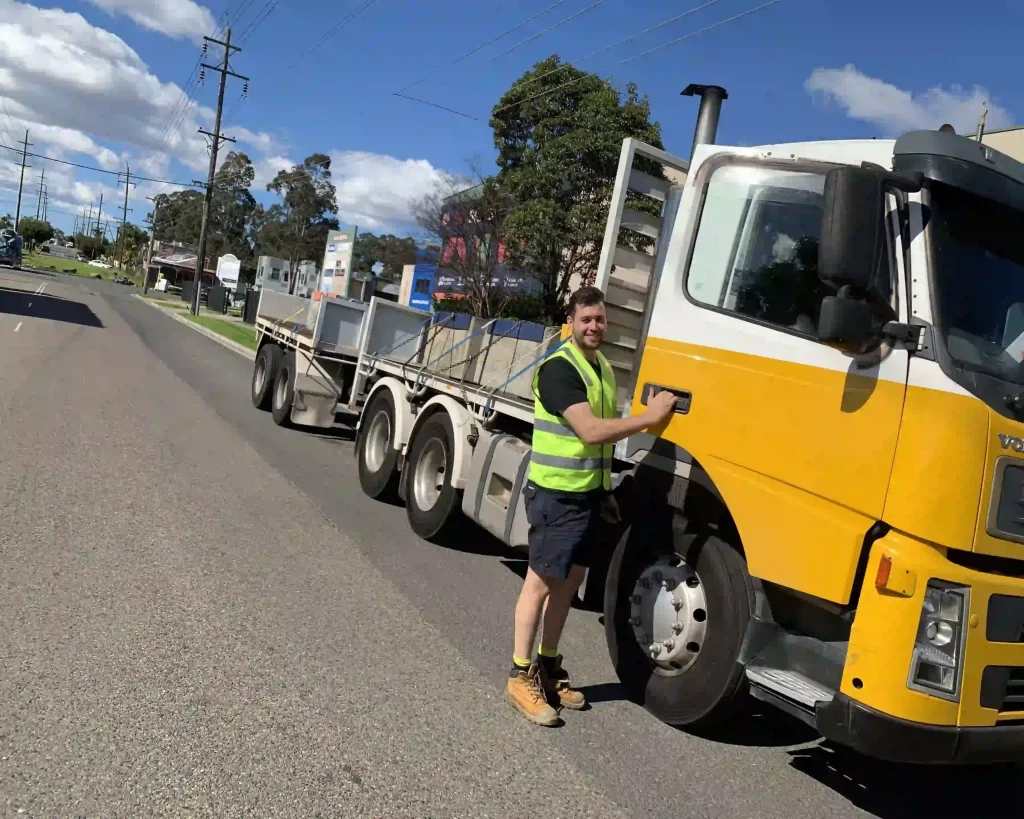 Cost of Getting an MC Truck License in Australia
The cost of obtaining an MC Truck licence can vary depending on the state or territory in which you are located. In Victoria, it typically costs around $3,000 to complete the training and assessment required for the licence. This includes fees for the relevant courses and any materials needed.
In New South Wales, the cost ranges from $2,000-$3,000. This includes the Heavy Vehicle Competency-Based Assessment (HVCA) fee and any applicable training fees
In Western Australia, the cost ranges from $1,900-$2,500 depending on the type of vehicle being licensed. This includes fees for the relevant courses and assessments.
It is important to note that the cost of obtaining an MC Truck licence also includes ongoing expenses such as medical check-ups and drug and alcohol testing, which are required to maintain the licence.
It is recommended to do thorough research and compare prices before committing to a training provider, as costs can vary greatly between providers. It is also worth considering potential costs for accommodation and transport if the training is not located in your immediate area.
Ultimately, obtaining an MC Truck licence can be a significant financial investment, but it opens up opportunities for employment in the trucking industry and can lead to long-term career prospects. It is important to carefully weigh the costs and benefits before making a decision
In any case, it is legally required to hold a valid MC Truck licence in order to operate a multi-combination truck in Australia.
Closing Remarks
The cost of an MC Truck Licence in Australia varies depending on the state you are in. The process of getting an MC truck licence in Australia is not as difficult as one may think. In fact, the entire process can be completed relatively quickly and easily with the help of an accredited training provider like Truck Driving Licence. To get a full understanding of the cost and what is included, it is best to contact an accredited driving school like Truck Driving Licence. We can help you navigate the process and make sure you have all the information you need to start your new career as a truck driver. Give us a call today!